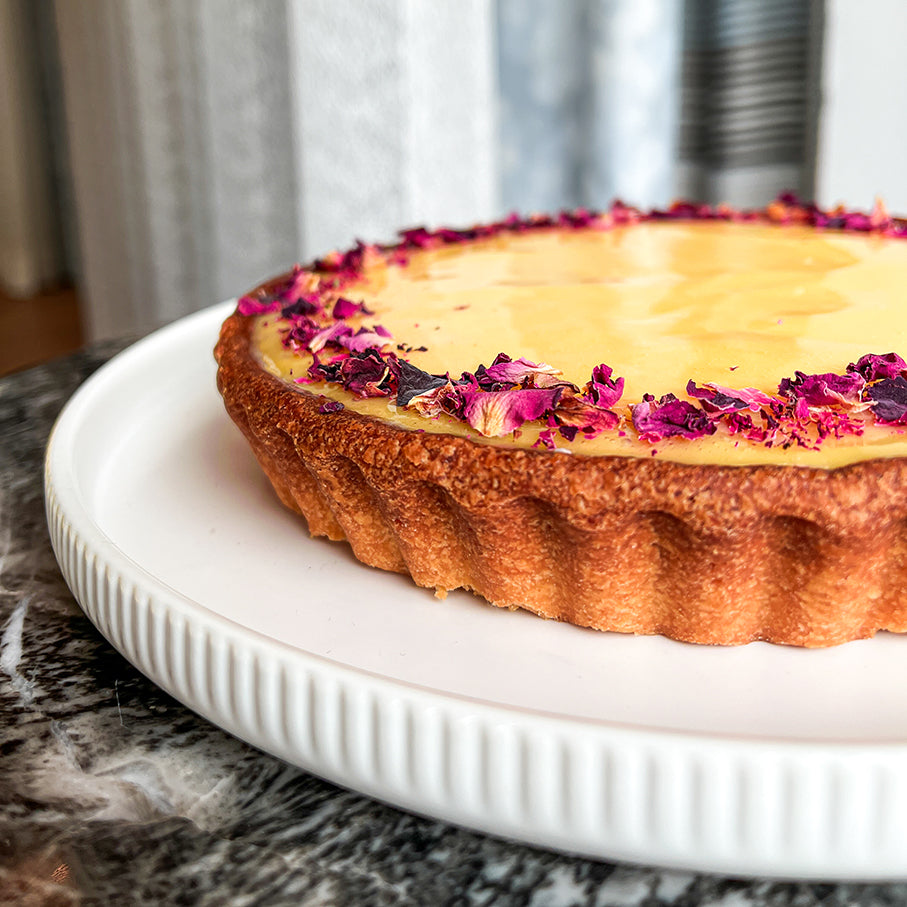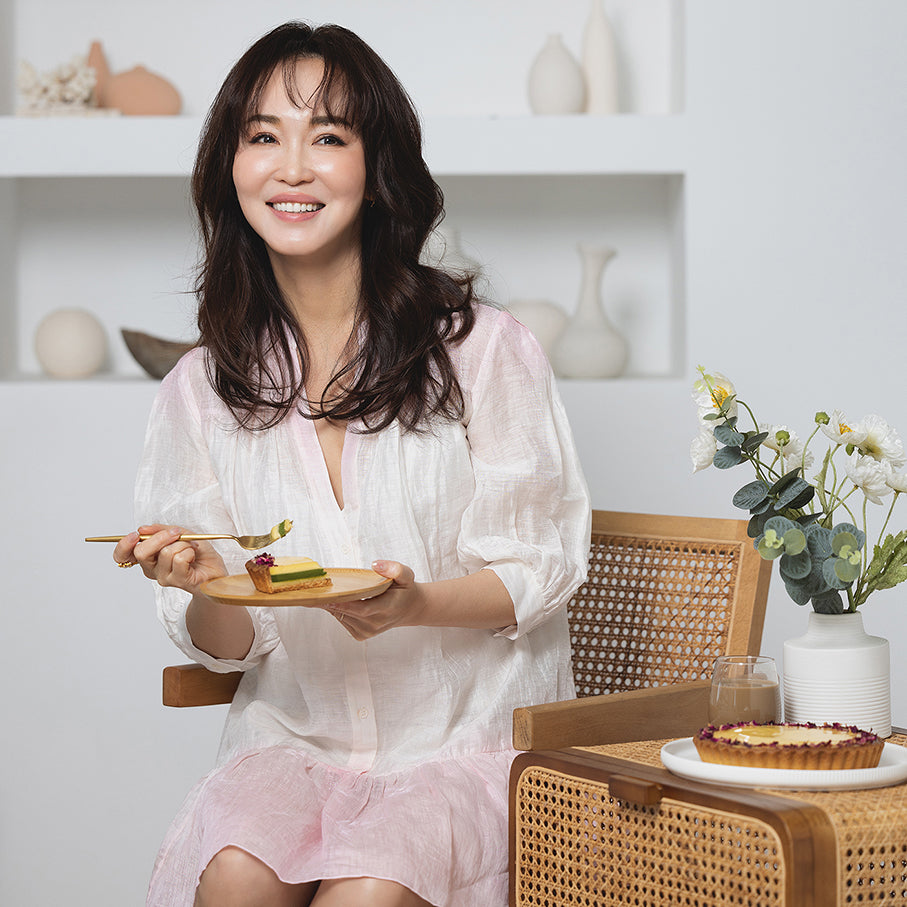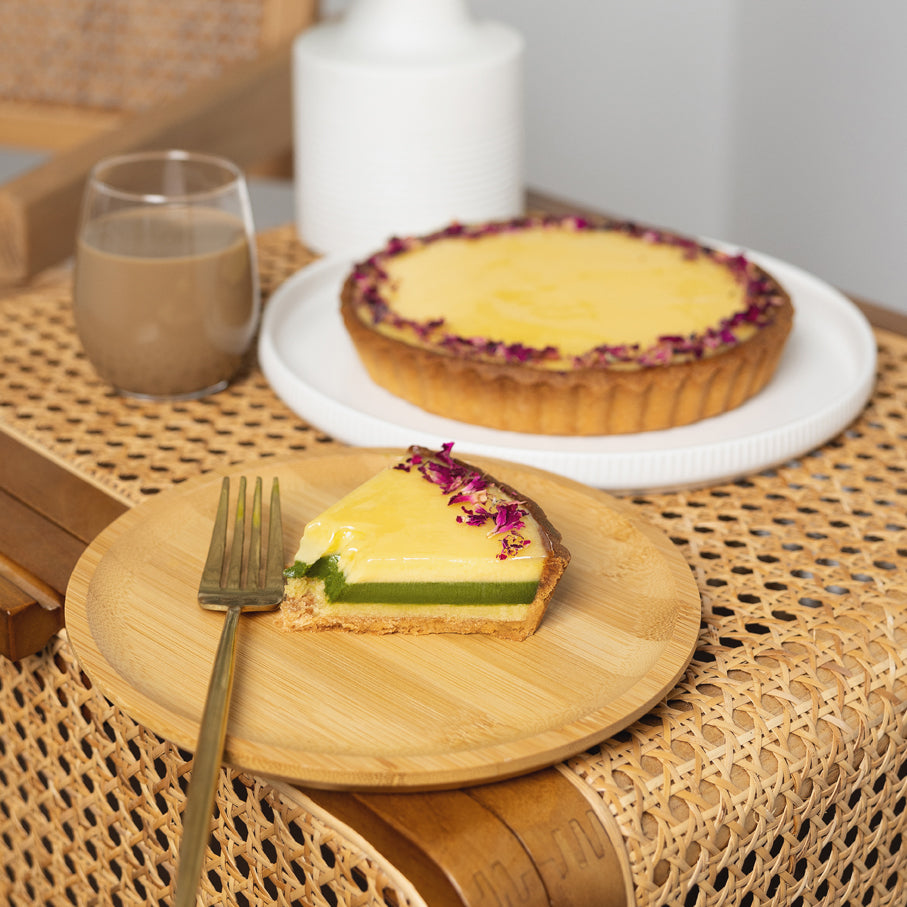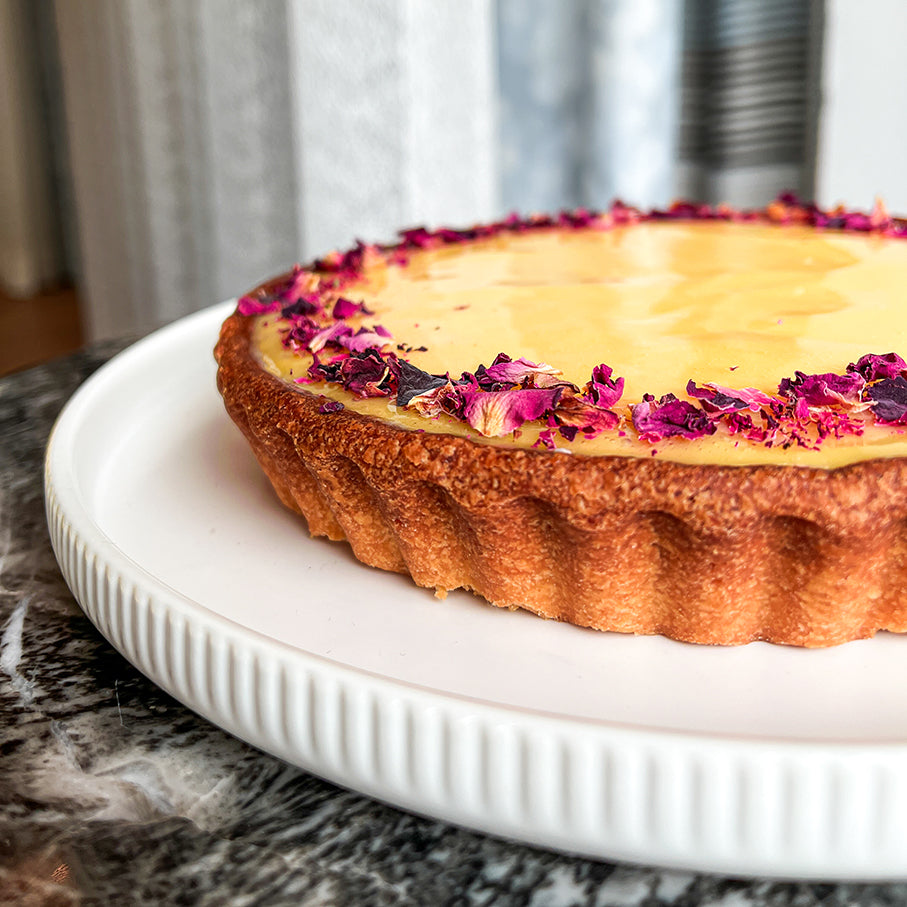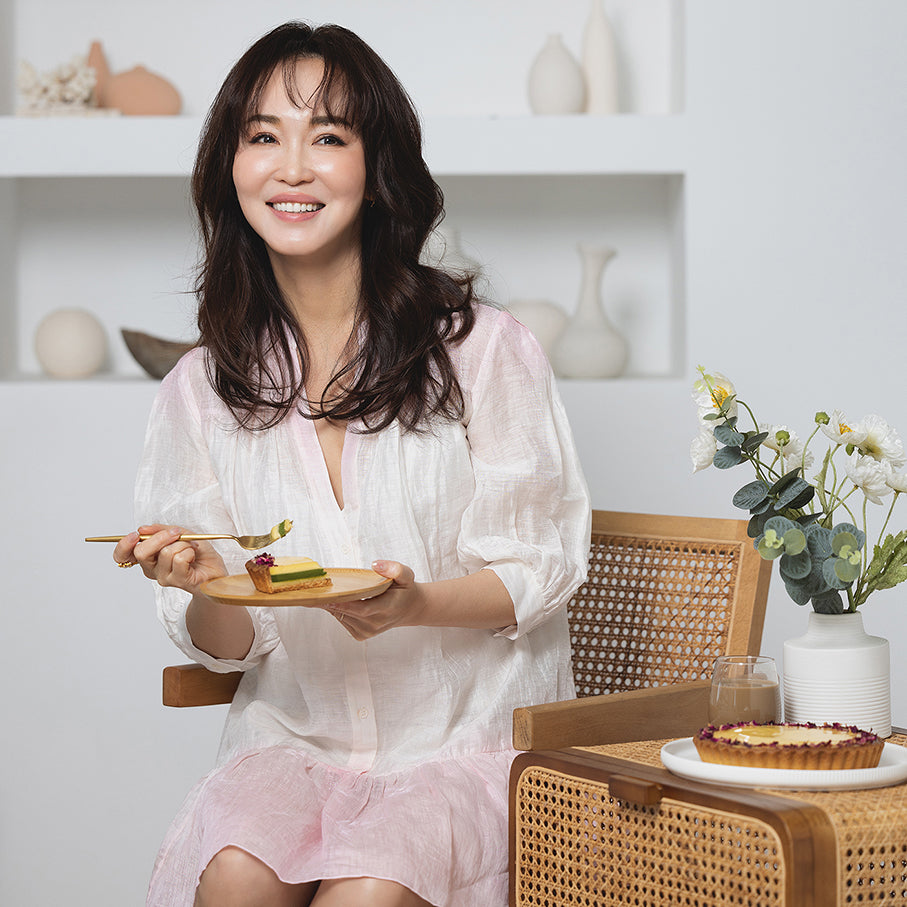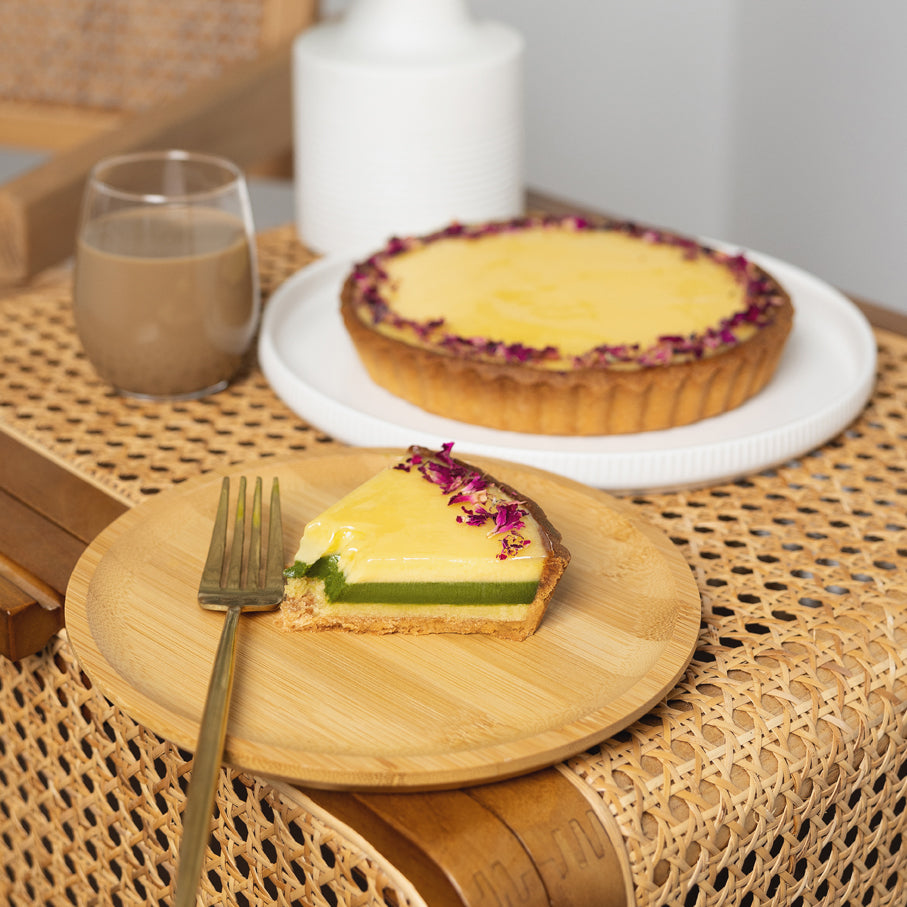 Yuzu Matcha Tart
$59.00
A refreshing balance of sweet and tangy, the Yuzu Matcha Tart starts with a buttery sable base and a layer of fluffy almond sponge. Next is a layer of matcha cremeux, which is a smooth and creamy filling made with imported Japanese green tea powder. The tart is finished with a generous layer of tangy and zesty yuzu curd, which balances the earthiness of matcha cremeux.
Ingredients:  Butter Sable, Almond Sponge, Matcha Cremeux, Yuzu Curd, Rose Petals
Weight: 700g
Allergen Information: Wheat, eggs, nuts, and dairy. This product contains gluten, and may have traces of soy and sesame.
Consume by: Within 3 days. Keep chilled.
Sold out. Not available now.
If you are buying a celebration card, please remember to fill up your wishes at the "Special Instructions" textbox on the cart page.
Share the Happiness to your friend