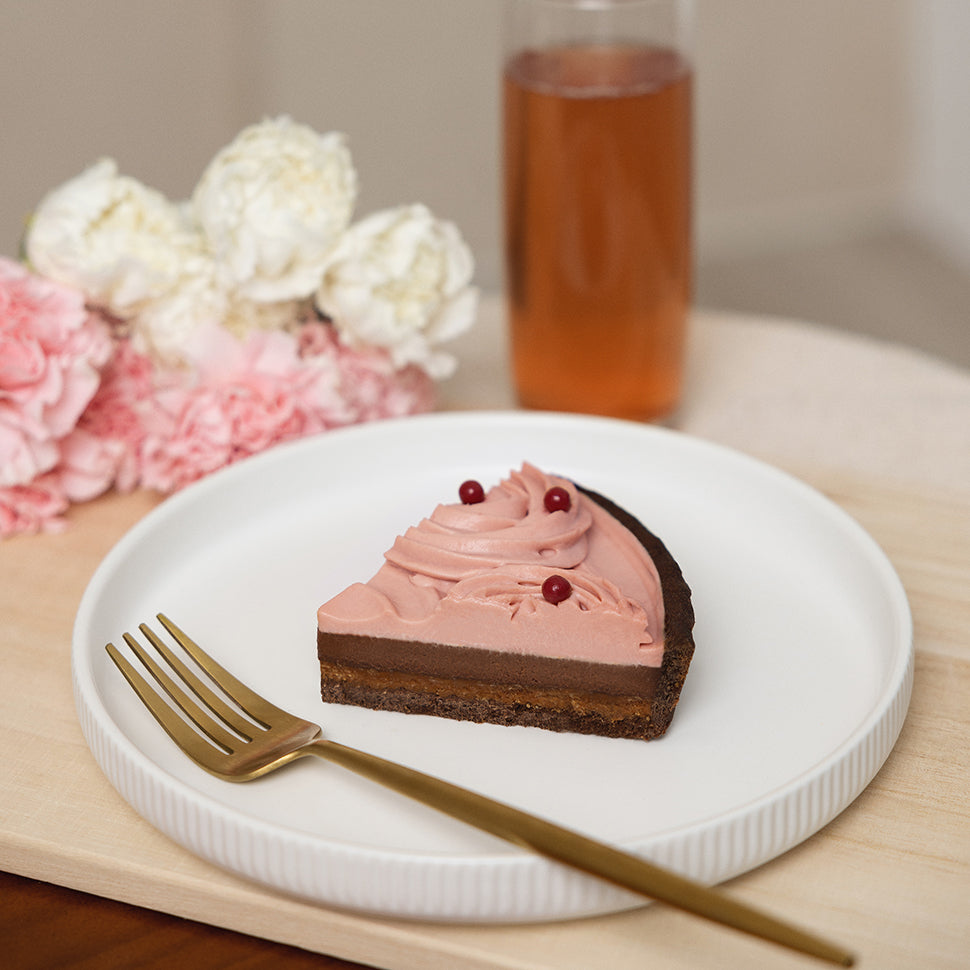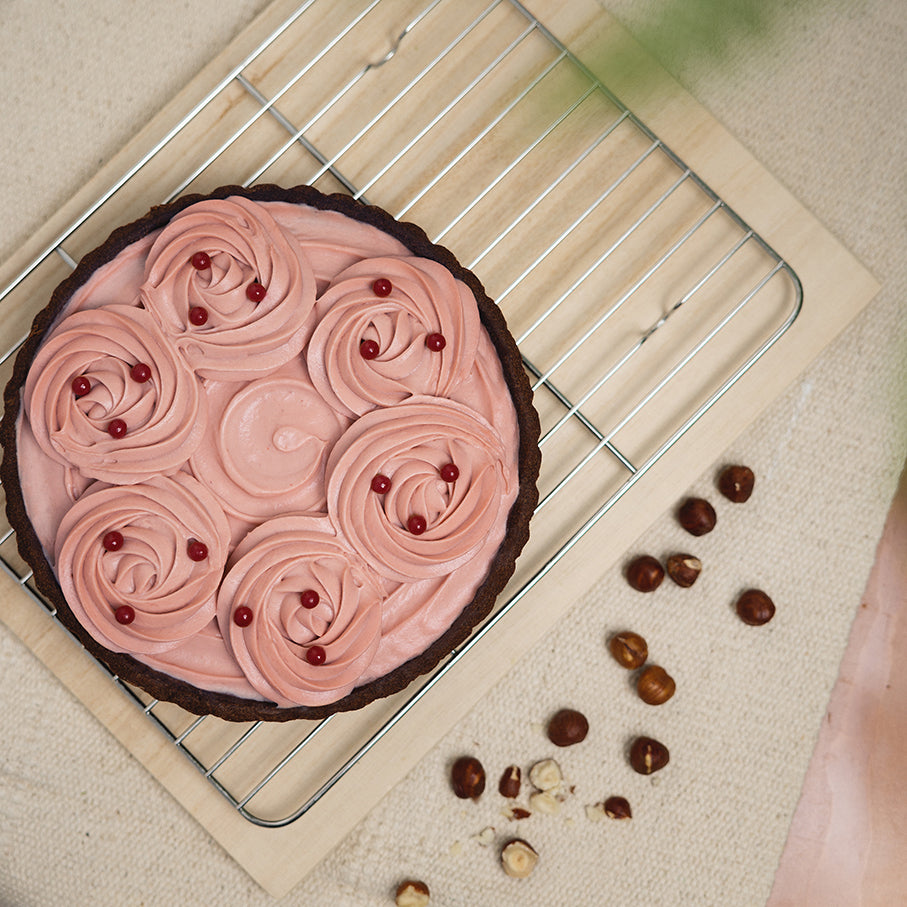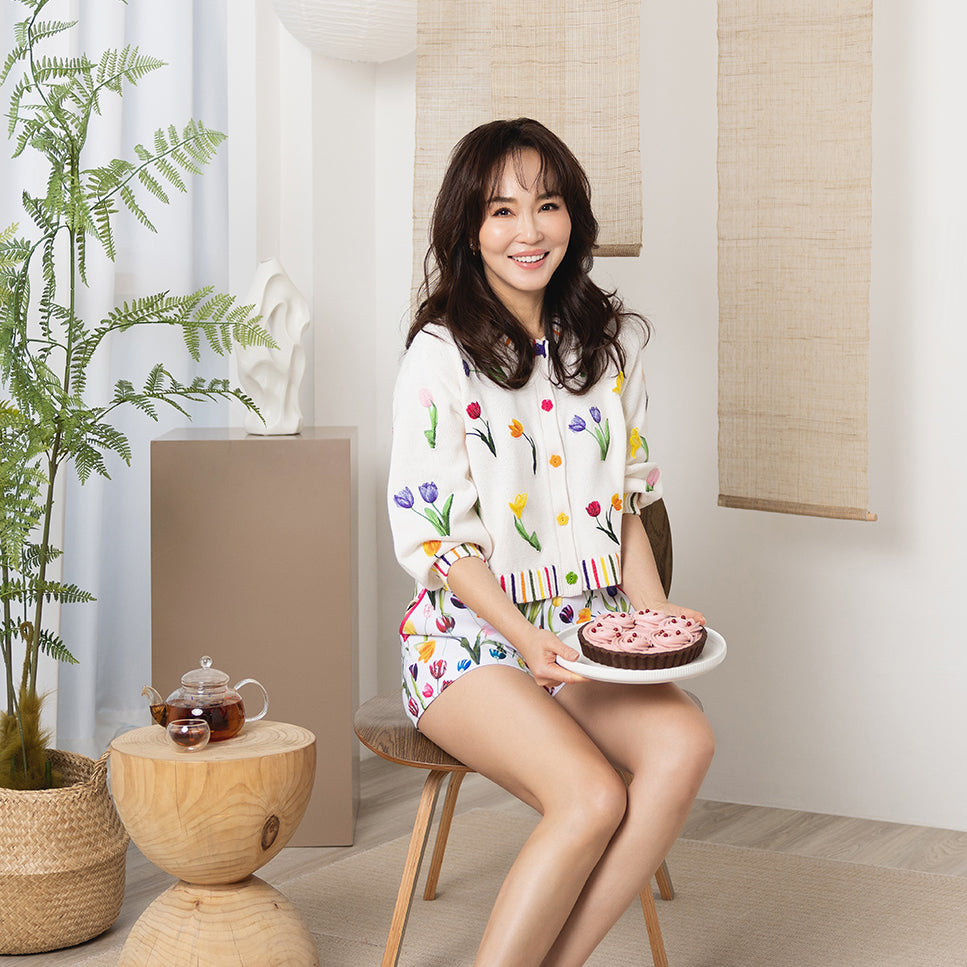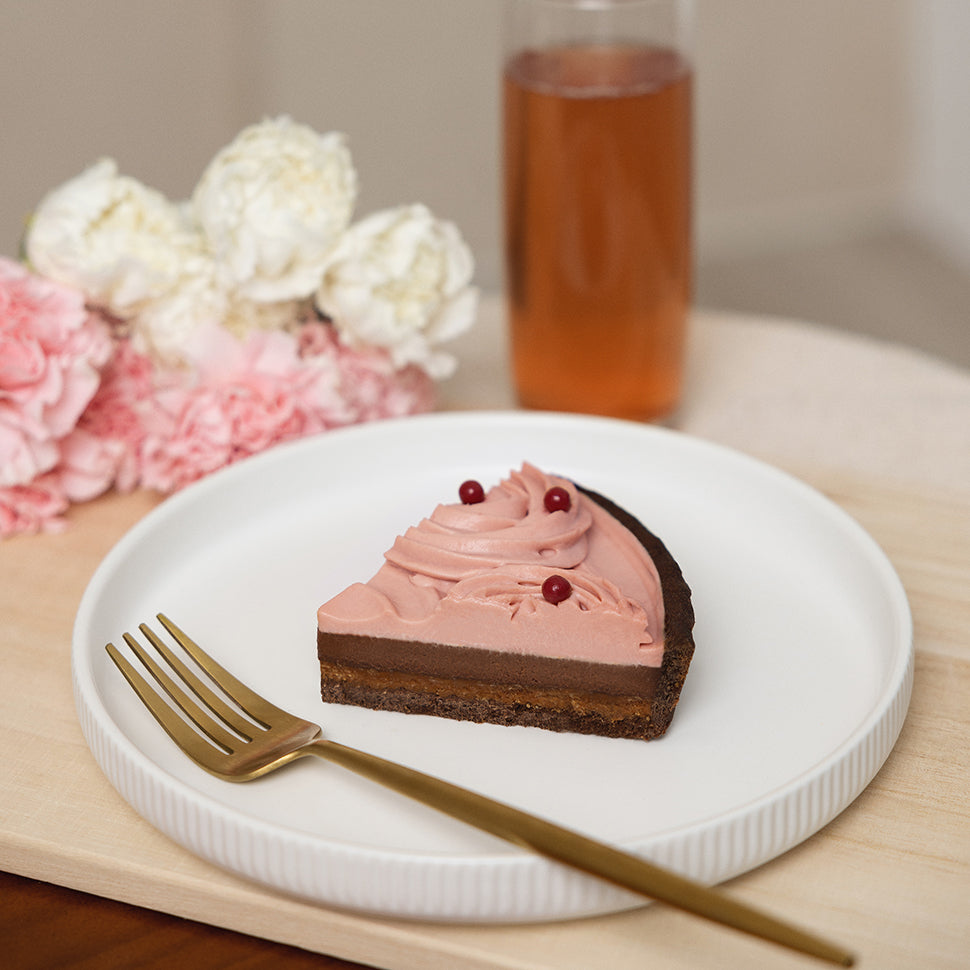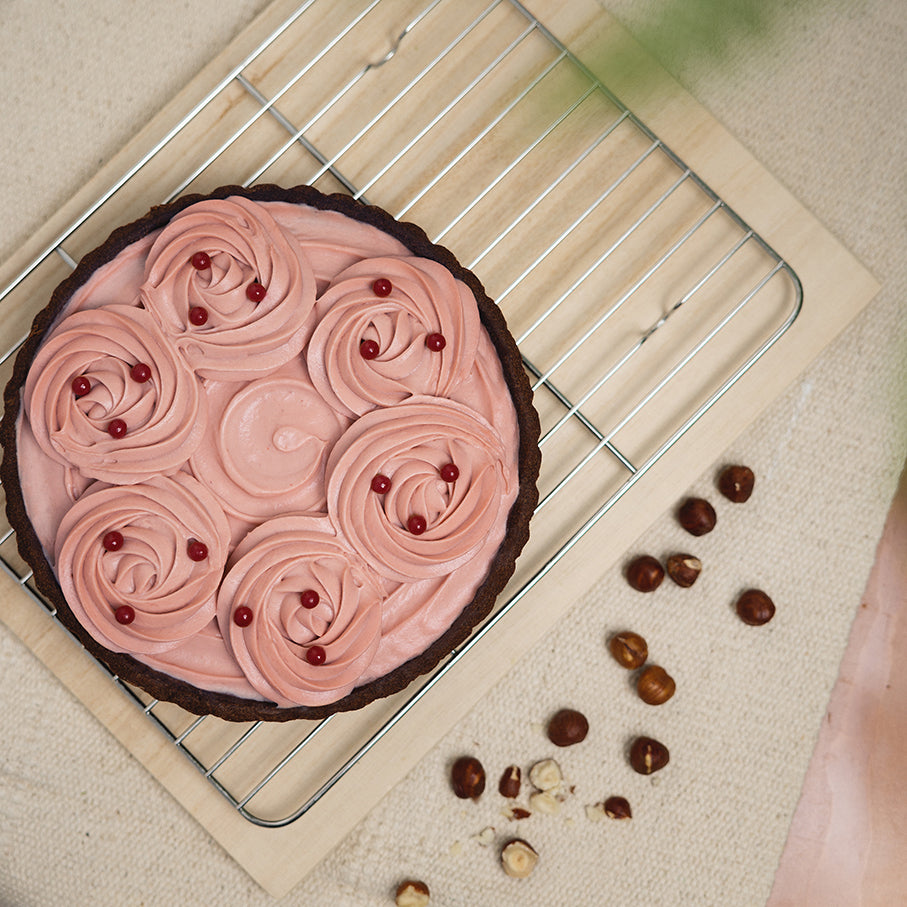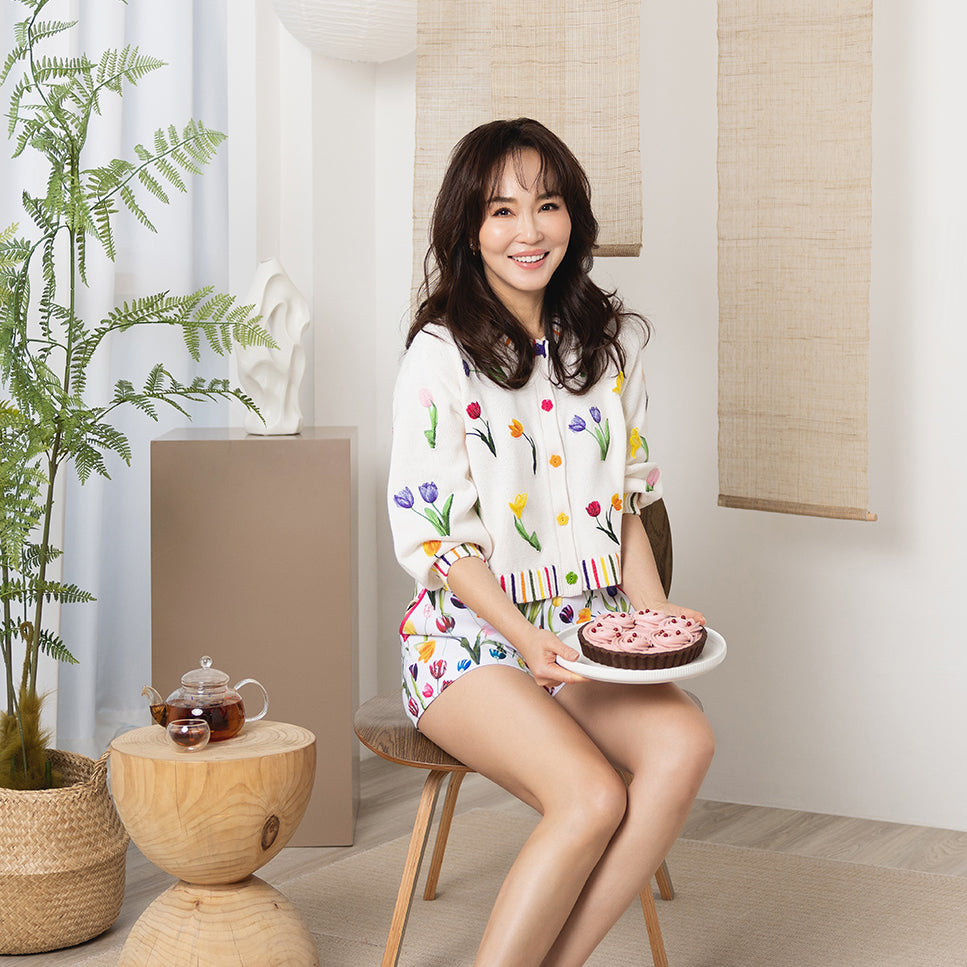 Strawberry Hazelnut Bliss
$62.00
An indulgent treat that is made up of a luxurious combination of chocolate, hazelnut, and strawberry. A buttery chocolate sable crust that is filled with luxurious hazelnut feuilletine, a crispy and crunchy mixture made of hazelnut praline and wafer flakes. The chocolate cremeux filling is made with premium quality chocolate, while valrhona strawberry whipped ganache on top adds a light and fluffy sweetness with a subtle fruity tartness.
Ingredients:  Chocolate sable, hazelnut feuilletine, chocolate cremeux, valrhona strawberry ganache, chocolate pearls
Weight: 700g
Allergen Information: Wheat, eggs, and dairy - these products contain gluten, and may have traces of soy, nuts, and sesame.
Consume by: Within 3 days. Keep chilled.
Sold out. Not available now.
If you are buying a celebration card, please remember to fill up your wishes at the "Special Instructions" textbox on the cart page.
Share the Happiness to your friend