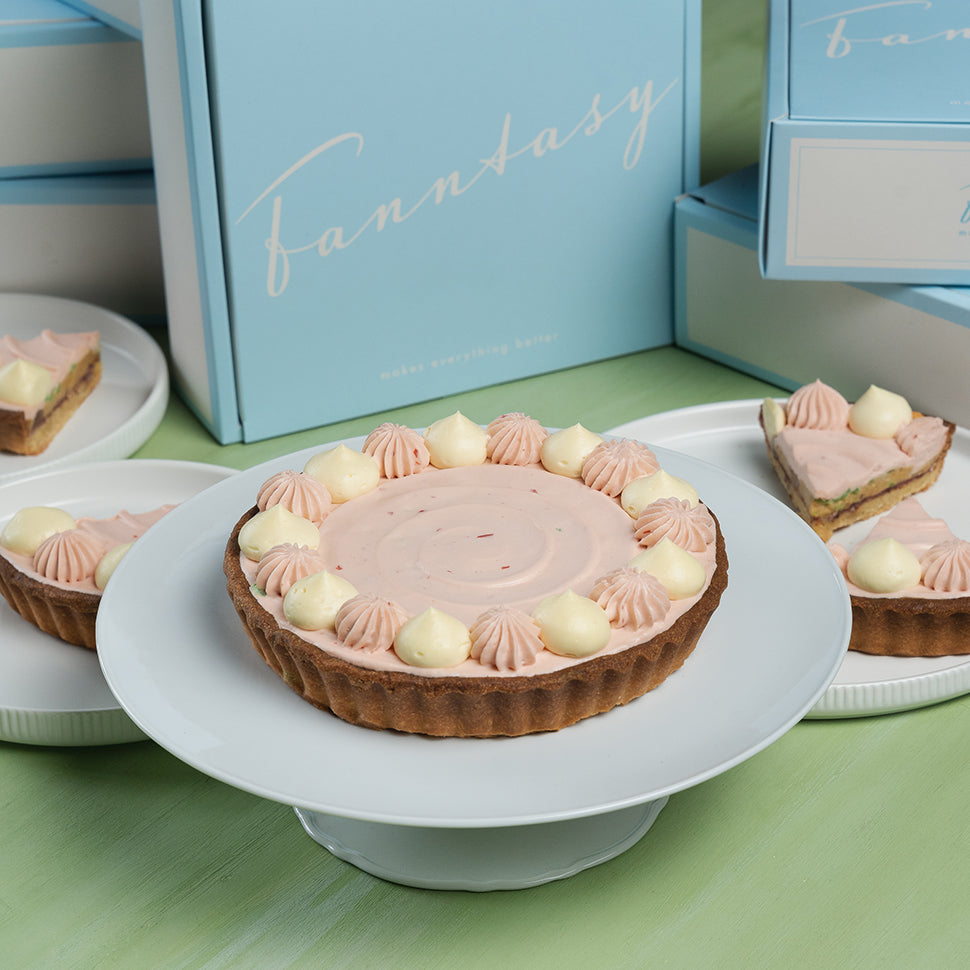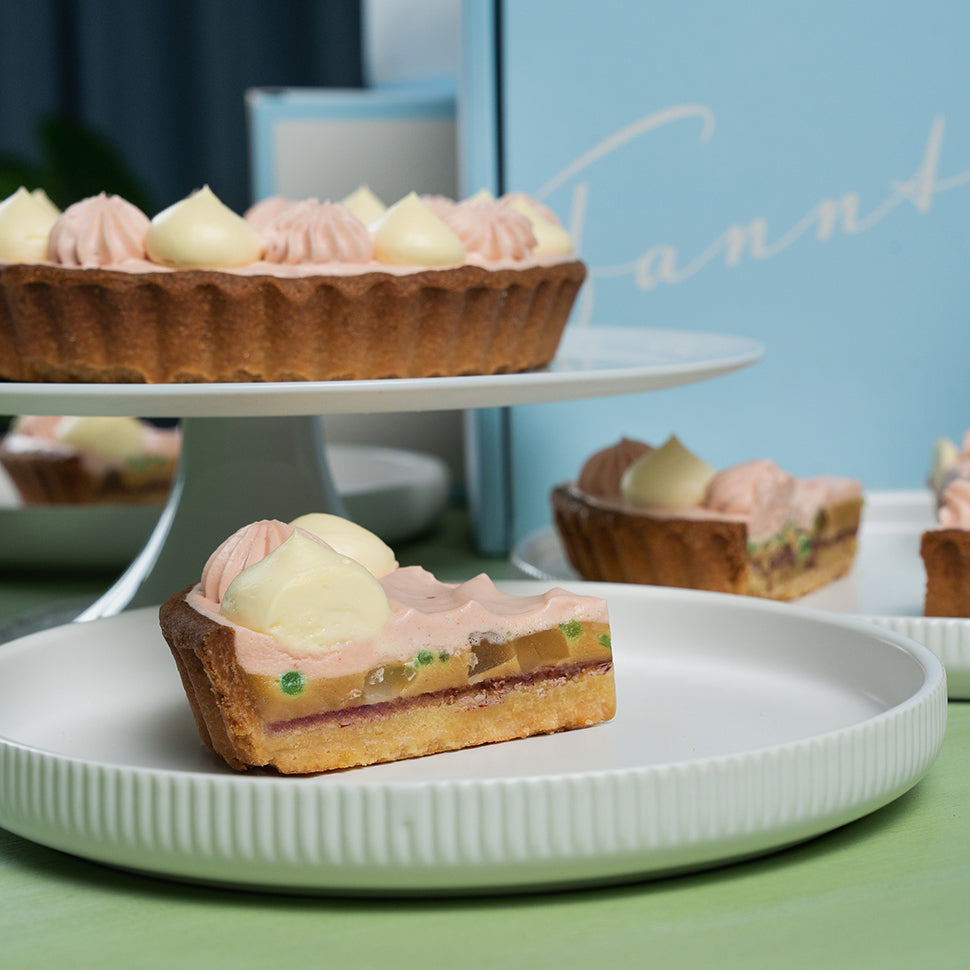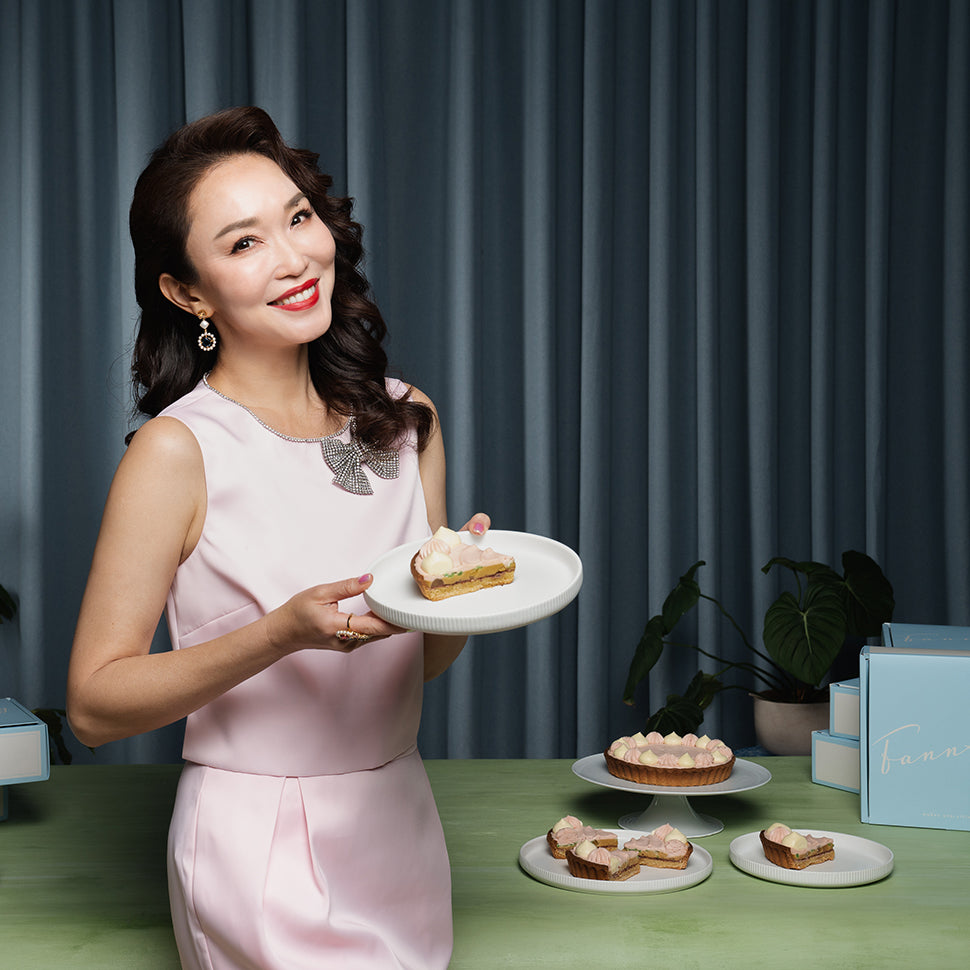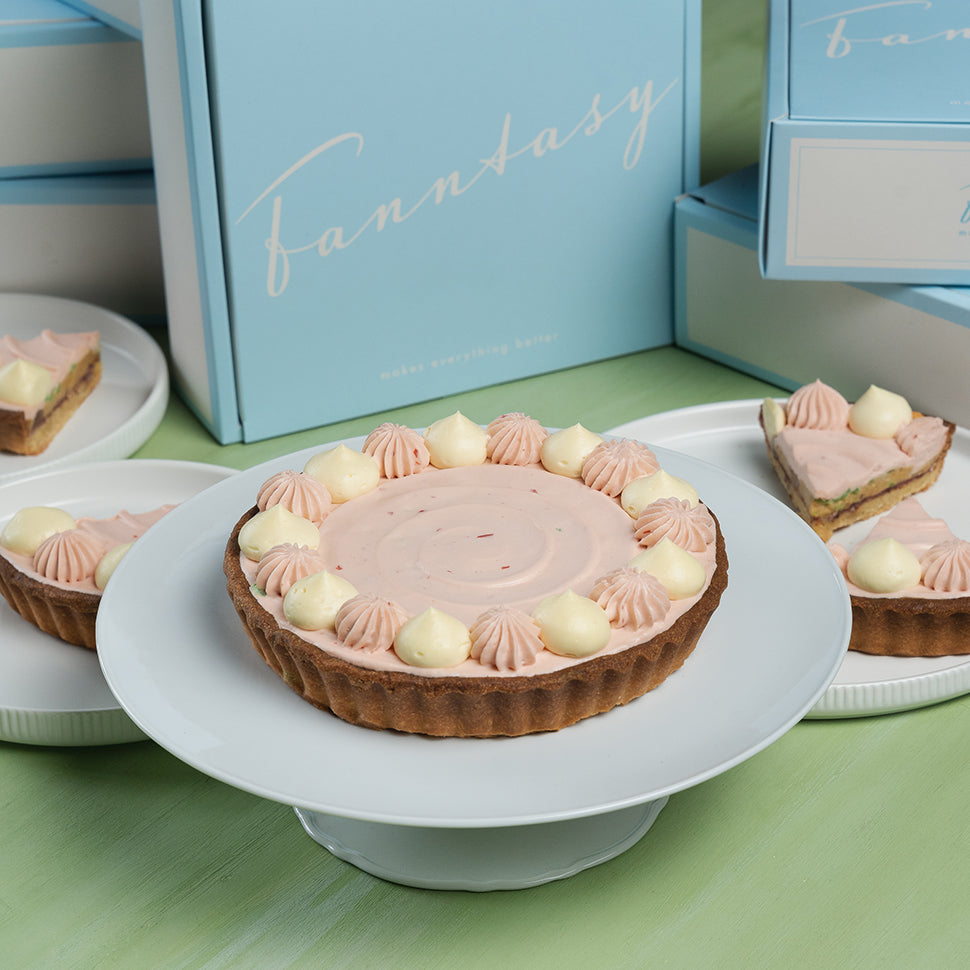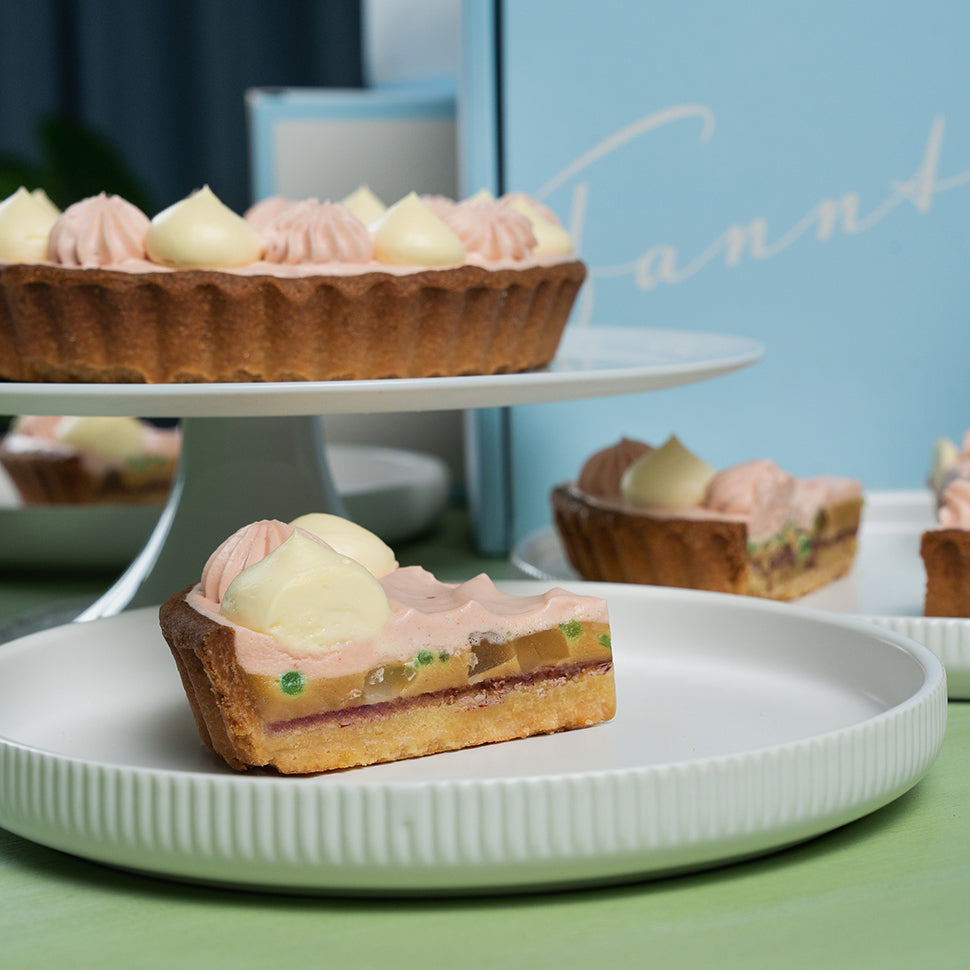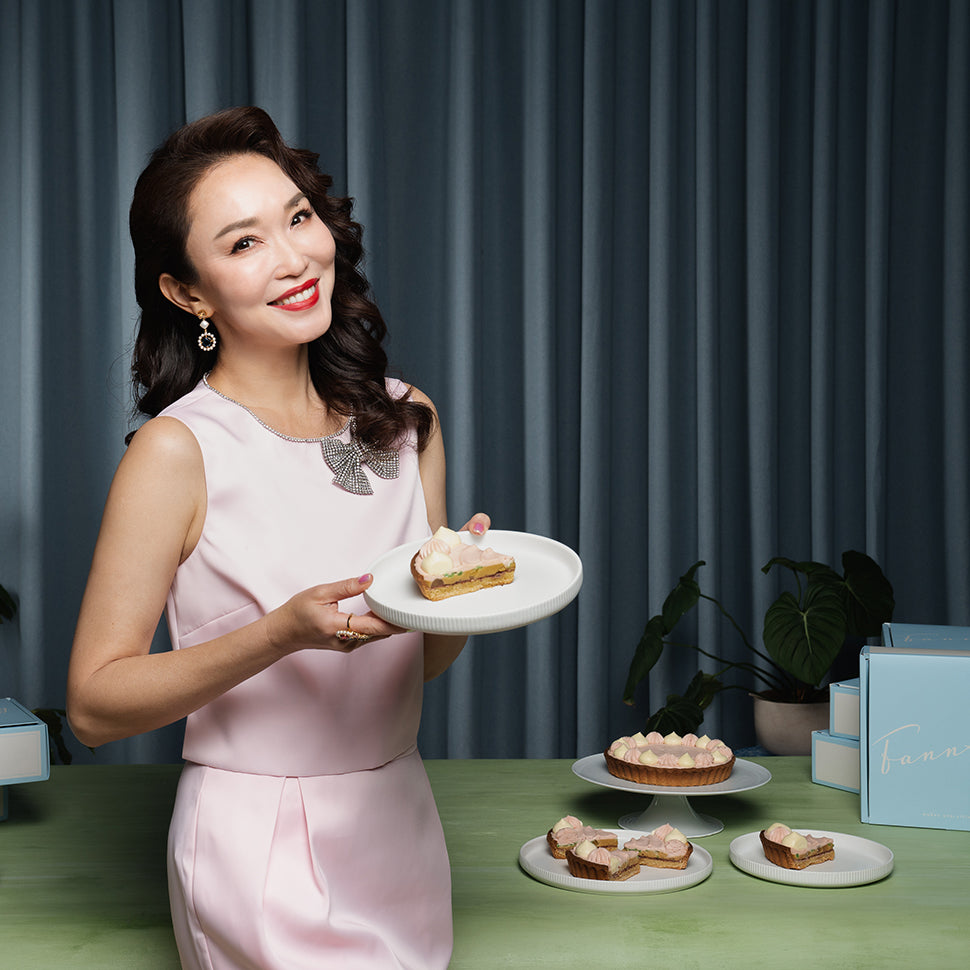 Memories Tart
$62.00
Drawing inspiration from Fann's cherished childhood treat, Ice Kachang, this delightful tart features a buttery sable and almond sponge base, complemented by a luscious gula melaka crémeux. It is filled with red bean puree, cendol jelly, almond bits, and diced attap seeds, capturing the essence of the usual toppings used in the Ice Kachang. To symbolise the rose syrup drizzle, the tart is elegantly crowned with a rose Chantilly cream.

Ingredients:  Butter sable, almond sponge, red bean puree, gula melaka crémeux, rose chantilly cream, cendol jelly, diced attap seed, almond bits, white chocolate whipped ganache
Weight: 700g
Allergen Information: Wheat, eggs, nuts and dairy - these products contain gluten, and may have traces of soy and sesame.
Consume by: Within 3 days. Keep chilled.
Sold out. Not available now.
If you are buying a celebration card, please remember to fill up your wishes at the "Special Instructions" textbox on the cart page.
Share the Happiness to your friend